Testimonials
SI-UK has placed thousands of international students into UK universities. Our services ensure that they have the best possible chance of entering their chosen institution and below are some examples of their success:
Charlotte M, SI-UK Toronto
English Studies, University College London
SI-UK is a very professional and knowledgeable company and I highly recommend them to anyone who plans to study abroad in the UK. They were very helpful throughout my whole application process and were able to answer any questions I had. They took time to truly listen to and understand my academic aspirations and gave great insight into various universities and programs based on them. They worked closely with me to create a comprehensive plan of action and paid meticulous detail when reviewing my documents, transcripts, personal statement, and recommendation letter.
After the application, they assisted me with the visa process, keeping me updated on the latest immigration regulations and making the complex visa application process stress-free. Since then, I am happy to say that I have received many offers from renowned universities, and the support from SI-UK played a significant role in helping my dreams of studying abroad become a reality.
Bailey B, SI-UK Toronto
Physiotherapy, King's College London
Hiam from SI-UK was a huge part of my success at getting into Physiotherapy school at King's College London! I received instant replies from her and was able to apply with ease.

Veer S, SI-UK Toronto
Medicine, University of Birmingham
Currently a second-year Birmingham Medical student, I found out about SI-UK through friends and family and was amazed at their high quality of service. Their responses were immediate, and the team was very welcoming. No matter how repetitive and redundant an inquiry seemed, the team made sure that I received a sufficient answer. I'm extremely pleased with my experience with SI-UK.

Jamie. W, SI-UK Toronto
Veterinary Medicine, University of Glasgow
I used SI-UK and had a wonderful experience, especially the ability to speak with upper-year students in veterinary medicine. The first year was amazing, I have totally settled into Glasgow, had the best experience and made amazing friends. The course is exactly what I wanted, and I can't thank the SI-UK team enough.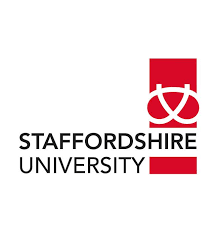 Stefano M, SI-UK Toronto
Law, Staffordshire University
My experience with SI-UK has been nothing short of amazing. The time, effort, and commitment that was dedicated to assisting me with my applications gave me a sense of security and a proficient understanding of the applications process.
Navigating through a foreign countries' university programs, policies, accommodations, and visas can seem daunting. SI-UK, however, provided very clear and comprehensive resources that offered the answers to every question I put forward, and their consultant team was with me every step of the way. SI-UK's endless devotion to their clients does not end once you finish school, rather, their care and dedication to their clients continues beyond graduation.
After I completed my LLB at Staffordshire University, I pursued my Masters of Law (LLM) at Osgoode Hall Law School which has further enhanced my legal education and my overall understanding of law. Over the past five years, I have been working with criminal defence lawyer Ricardo G. Federico and continue to apply the skills acquired from my legal education to the routine tasks and objectives within my career.
I am forever grateful for the assistance and guidance Vicki and SI-UK gave me throughout my process.