Choosing to study in the UK is an exciting decision to make for a young person, but it can be stressful when needing to consider your subject, your destination and where to live. Applying for a UK study visa does not mean more worry though, as long as you follow our simple guide below.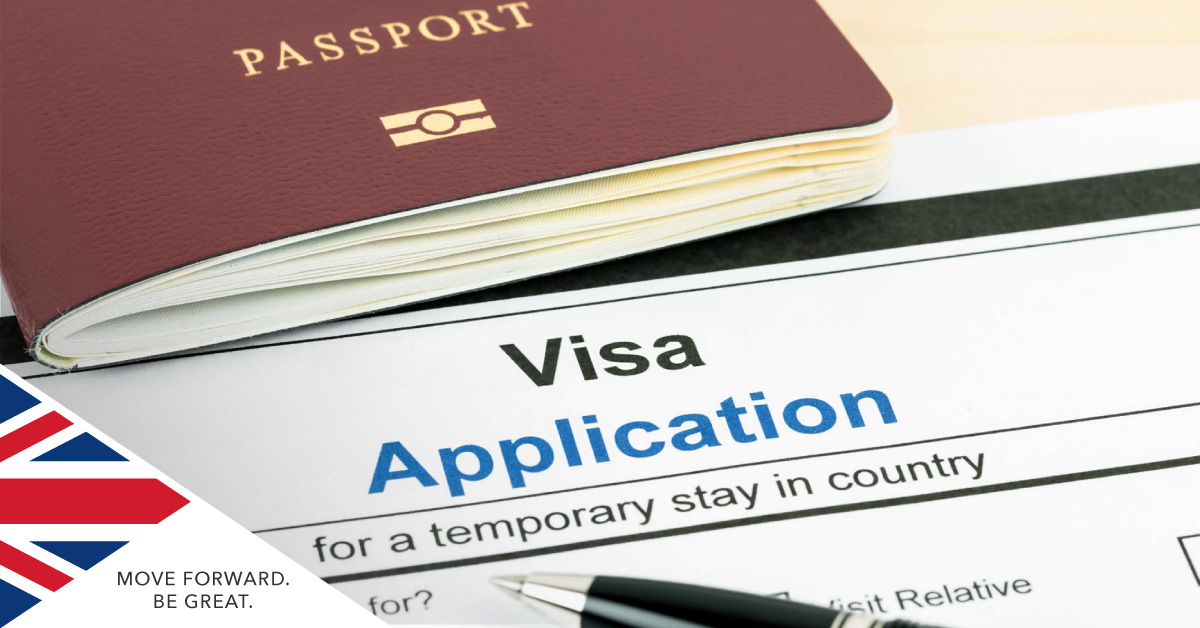 When should I apply for my study visa?
Applying for a visa is normally the last hurdle in the admissions process; however, it is essential that students start preparing for it immediately, saving stress later in time. The UK welcomes thousands of international students to study here every year and SI-UK is happy to fully support and help those from around the world apply to and secure a student visa.
What do I need for my visa application?
Before preparing your application, you will need a number of different documents (all original copies) to prove who you say you are. These include:
Your current passport and any previous passports that you have, that contain a UK visa
Two passport photos which meet the requirements of the Home Office
Financial documents which prove you have the required funds available to you
If you are being officially financially sponsored you will need a letter from your sponsor confirming the sponsorship arrangements
Evidence of previous qualifications
If you are deemed to be in a low-risk country by the Home Office, you might not even need to send in all of the above to obtain your visa. Be sure to have them ready though, just in case. Your UK student visa consultant at SI-UK can help you collect all these documents together.
How do I apply for my student visa?
All visa application forms are now available on the Home Office online portal and your SI-UK consultant will advise you on which one to complete and what documents to send by post following payment. Make sure you back up all of original documents and keep them with you while travelling.
General Student Visa (previously Tier 4 visa)
If you want to study at a higher education level (and are over the age of 16), you will need to apply through the Student Route in order to obtain a student visa. From 5 October 2020, the Student Route has replaced the Tier 4 Route. The Student Route is part of the United Kingdom's points-based immigration system.
Visas previously issued through the Tier 4 Route are still considered to be valid, and those eligible will be permitted to apply for the Graduate Route.
Only once you have an offer from a university or college can you apply for a student visa. After accepting a university off you should receive a document called a Confirmation of Acceptance of Studies (CAS) from your university. To do this, your chosen institution needs to be approved by the UK government as a licenced sponsor.
You can apply for a student visa up to six months before your course starts.
Required fees and documents
You will need to pay an application fee (£348 for students) and you will also need to pay a fee called an Immigration Health Surcharge. This gives you access to the UK's National Health Service. Students receive a 25 percent discount on the usual cost of this surcharge – so the rate for student visa holders is £470 per year.
Apply for your visa with SI-UK
SI-UK provides free advice and support for international students who wish to apply to UK universities. Last year we placed thousands of students from over 100 different countries into UK universities, with 98% of those applying through our services receiving an offer of their choice.
You will need to complete an application and have it accepted before you arrive in the UK.
In order to complete your UK study visa application quickly and increase its likelihood of success, your visa consultant will deal with your application in a few simple steps:
Free initial consultation
Provide a checklist for necessary supporting documents
Completion and submission of your online application to UKVI
Book an appointment for your documents to be submitted at a UK visa centre
Communicate with UK visa and immigration on your behalf