UK University Student Experience
Student life in the UK as an international student is far more than just classrooms and exams. Being an international student in the UK means embracing a new culture, it means making friends from across the globe, it means taking weekend trips to UK hotspots or European destinations, it means joining clubs and societies and making relationships that last a lifetime.
All of us at SI-UK love hearing how the students we help to go to the UK are doing and are thrilled to learn about all of the wonderful experiences that students have gained during their study period and beyond.
UK University International Student Photo Competition
In April 2022 SI-UK North America hosted its first UK University International Student Photo Competition, where students, currently in the UK, who we helped to apply to UK universities from North America, submitted their best photos that showed off their UK student life highlights.
In addition to submitting a photo, we also asked the entrants to let us know what they loved most about their time studying in the UK.
Our top 3 entries were:
1. Alice C. - MSc Physiotherapy, University of Brighton (Alice and her friends at the 7 Sisters Cliffs, near Brighton in Sussex)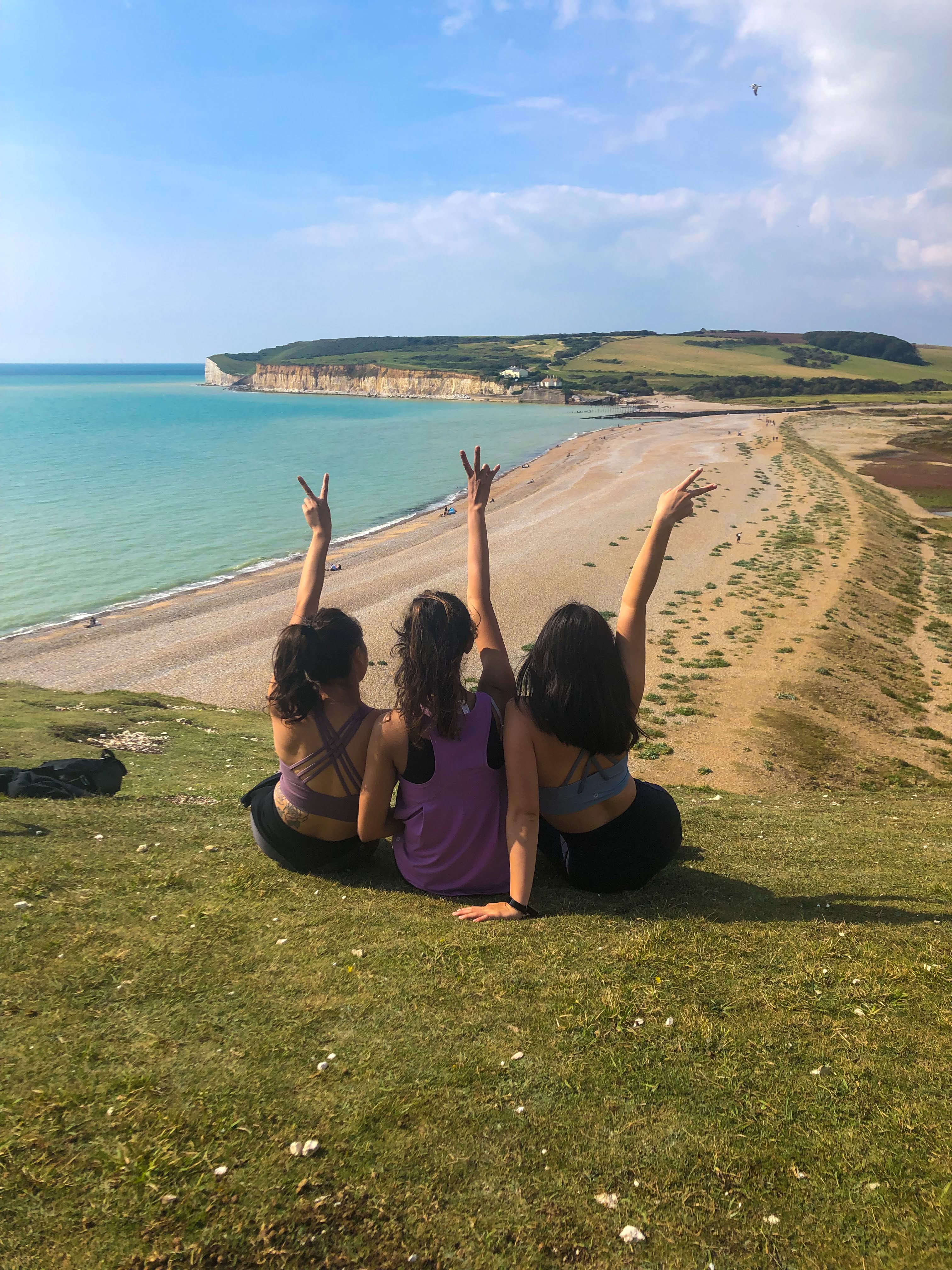 "I enjoyed being able to explore a new city and meeting new people with similar interests as me. Being able to book spontaneous flights to Europe for a weekend without breaking the bank is also a perk!"
2. Mae Anne D. - Postgraduate Law, University of Exeter (Mae Anne in front of Exeter Cathedral)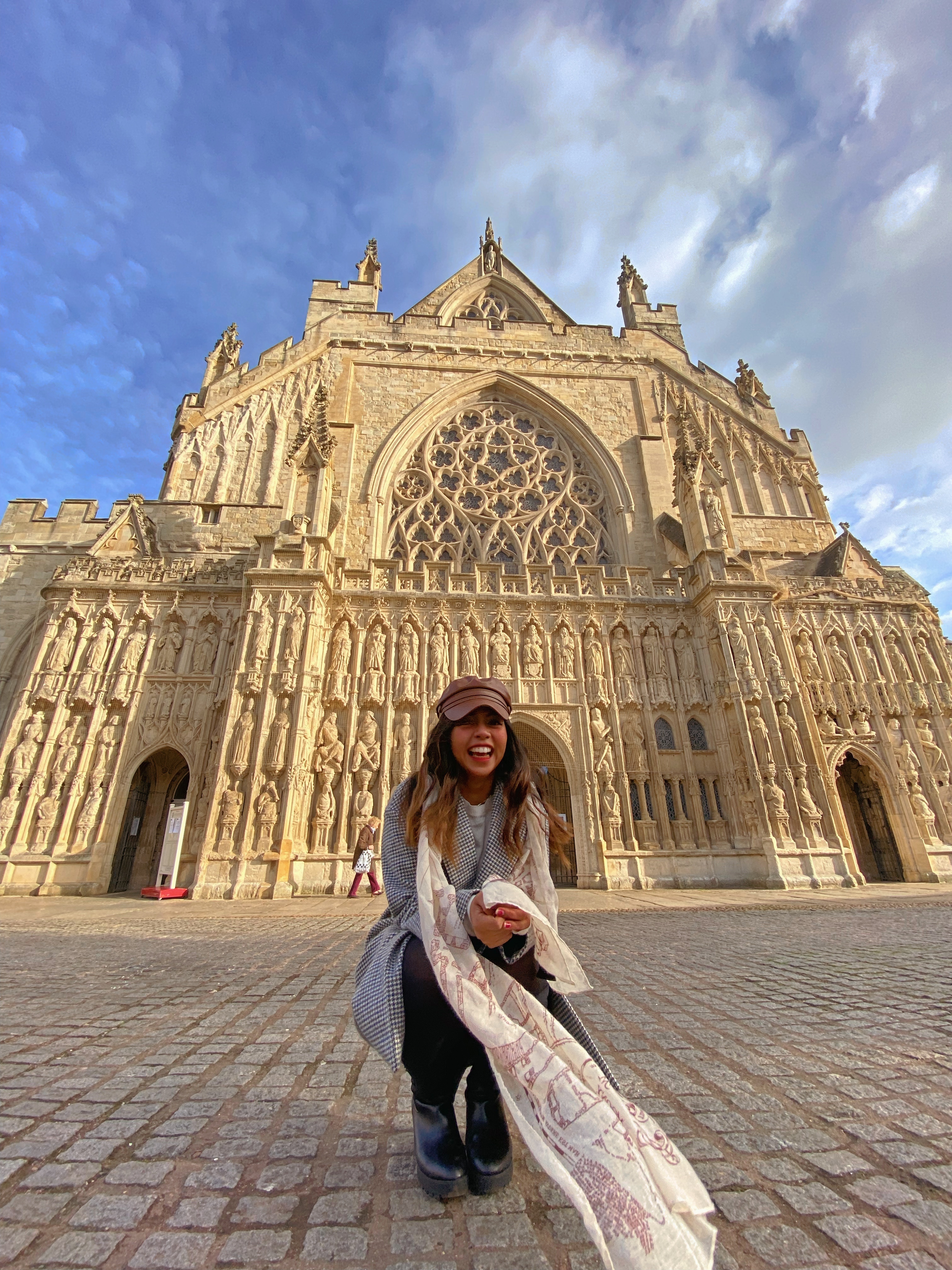 "I thoroughly enjoyed the social culture and the beautiful countryside landscapes. It's a different pace from my university life in Canada, and offers a lot more global experiences as I've made several international friends along the way as well. Studying in the UK also fulfilled my love of travel as it is much easier and cheaper to travel to various European countries from the UK."
3. Fiona L. - Undergraduate Law, University of Aberdeen (Fiona at Urquhart Castle, on the shore of Loch Ness in Scotland)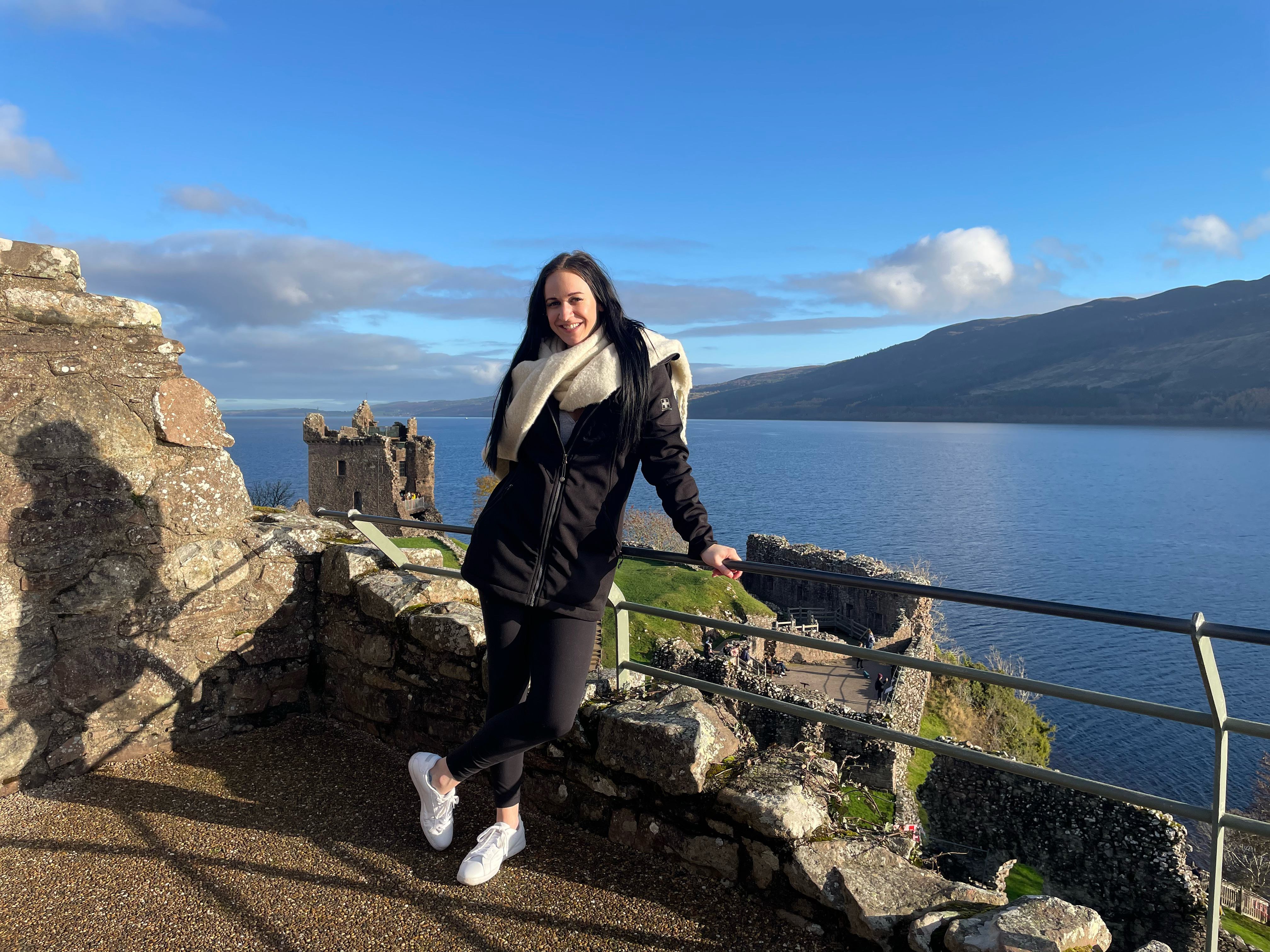 "I loved making new friends during my time studying at Aberdeen and have really enjoyed the course materials in my Accelerated Scots and Common Law program."
International Trips
Students in the UK are able to easily and affordably travel across Europe from anywhere in the UK and it has often been identified as one of students' favourite parts of their time in the UK.
There are dozens of airports across the UK and the vast majority offer a range of flights to continental Europe. One of the big differences between North America and Europe is that in Europe you are able to buy cheap plane tickets to destinations across the continent.
In addition to flights, many opt to take ferries across the English channel or even the train from London to Paris!
Some of our students sent us photos of international vacations taken during their time studying in the UK:
Kimberley DJ. Law (JD Pathway), University of Southampton (Kimberley's trip to Greece)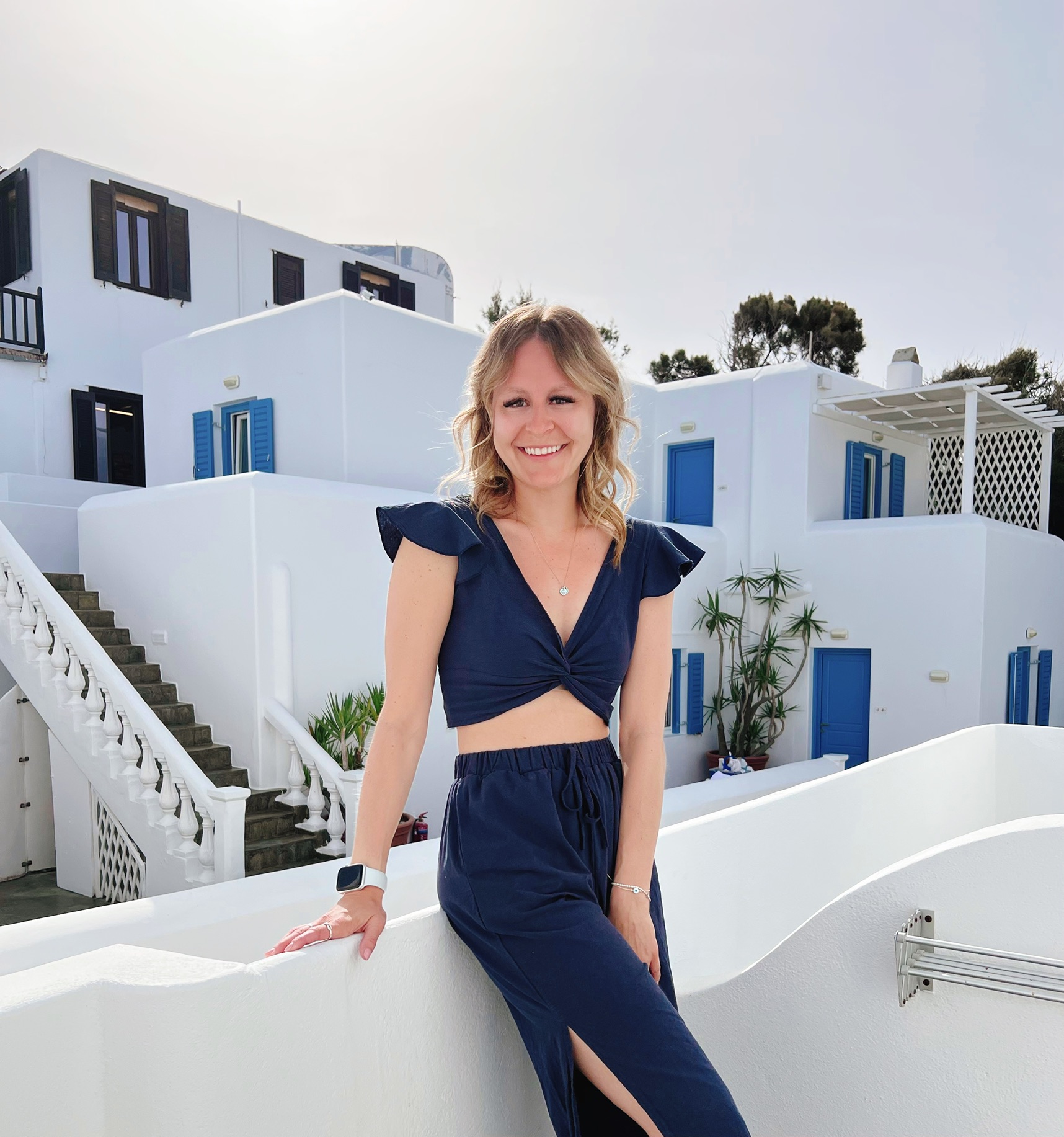 Alice C. - MSc Physiotherapy, University of Brighton (visit to Barcelona, Spain)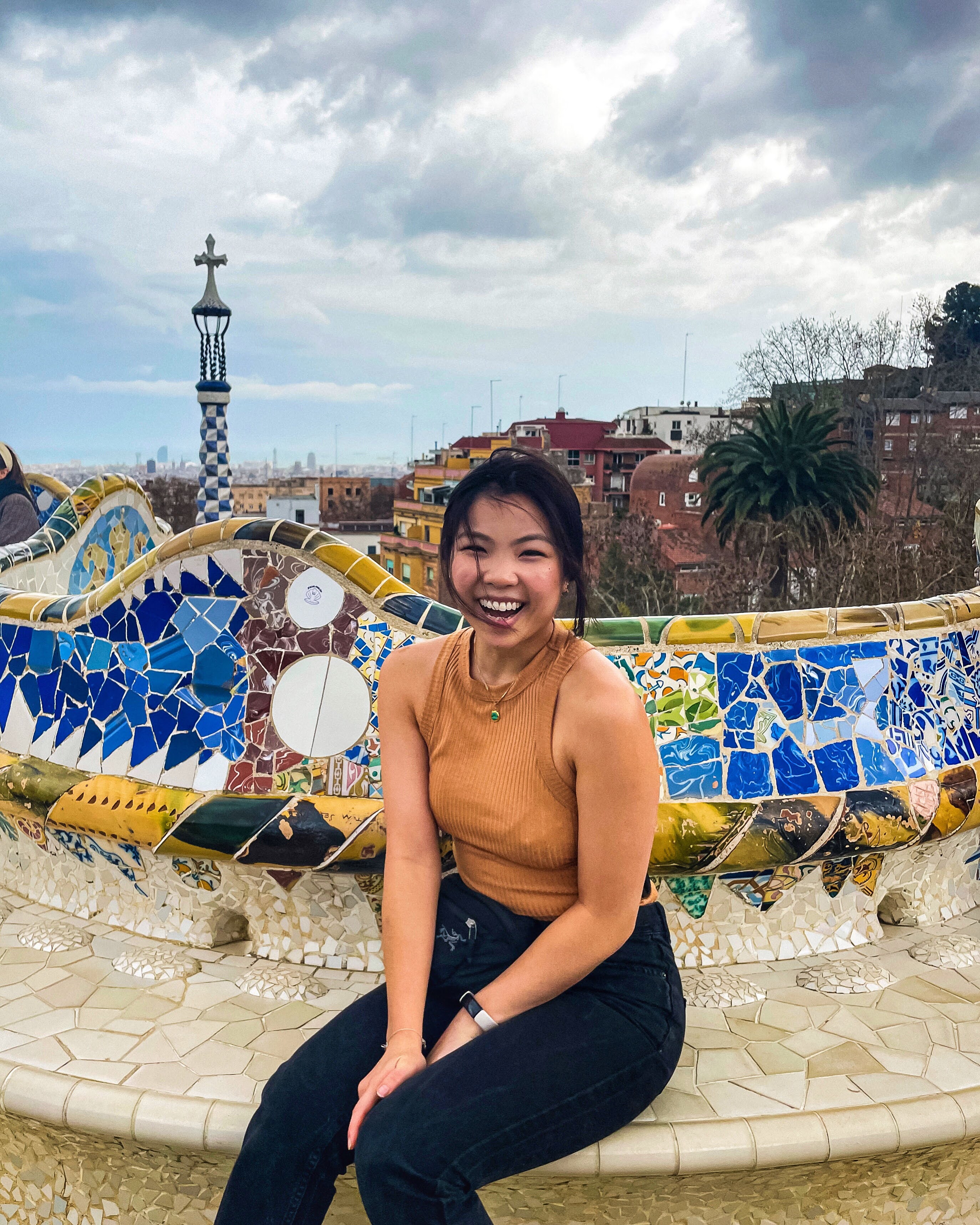 Lifelong Friendships and Invaluable Networking Opportunities
Moving to a new country can be a little scary for many, but international students to the UK will find so many opportunities to make new friends during their time studying in the UK. The UK university environment is incredibly welcoming and so students will have no problem making friendships.
Many international students join their university sports team or find a club or society to join that they then make friends in. These friendships often last well after the student has graduated and returned to their home country and many see friends travel to visit them in their country.
In addition to friendships, studying at a UK university provides opportunities for networking with many universities offering the option of academic societies eg. Law Society, Medicine Student Society and Politics Society. These societies often hold functions with industry leaders or trips to relevant fields giving students the opportunity to explore their professional options in the UK or gain valuable experience and connections before returning to North America.
Some of our students have joined sports teams or their program's societies to make friends and business connections:
Ajmal S. - Pharmacy, University of Lincoln (University Football team in front of Lincoln Cathedral)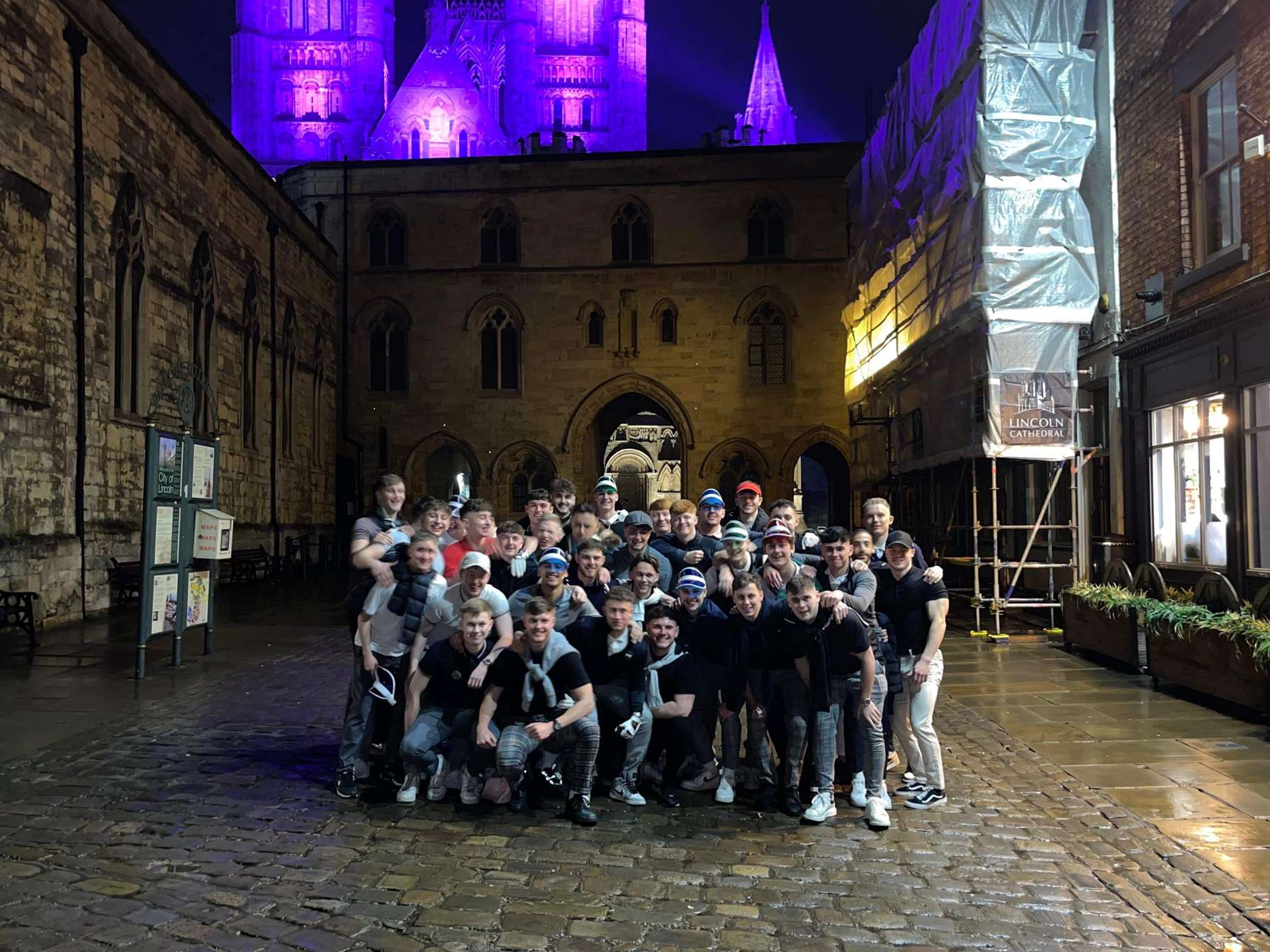 Mae Anne D. - Postgraduate Law, University of Exeter (Mae Anne and friends on a trip to Cornwall, England)
Danielle R. - Graduate Entry LLB, City, University of London (City Law School Law Ball at Lincoln's Inn, the London-based Barrister Society)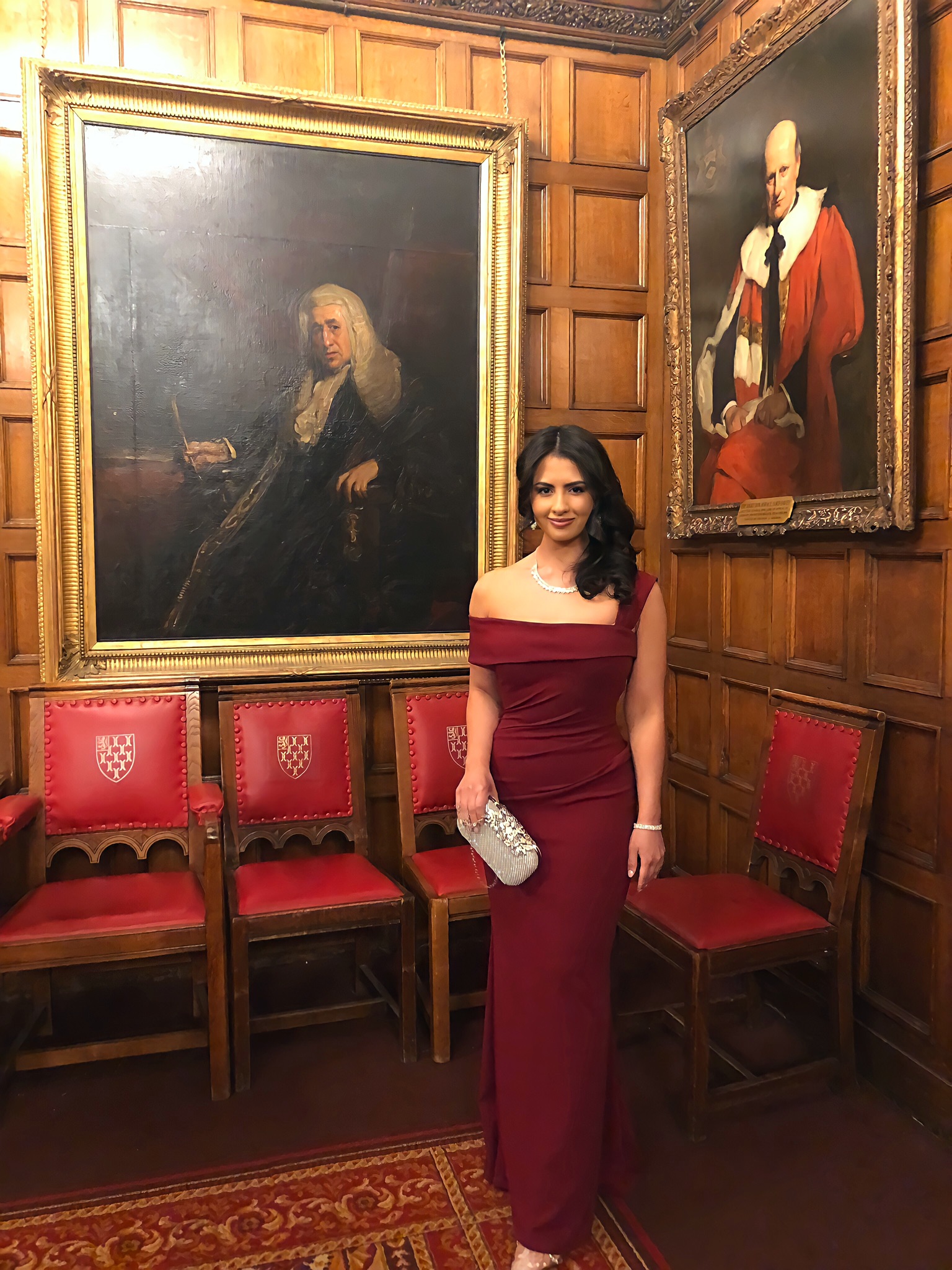 Stunning Scenery and Famous Landmarks
From the Scottish Highlands, Yorkshire Dales and the Giant's Causeway to Big Ben, Tower Bridge and Stonehenge, the UK is full of incredible sights sounds and moments that will take your breath away.
In addition to being a country with rich, millennia-old history, with outstanding landmarks and cultural sites, the United Kingdom boasts some of the most beautiful natural scenery that you will encounter. Some areas could have been ripped straight from a fantasy novel and others have inspired poetry over the years.
One of the great aspects of studying in the UK is that it is such a small country in comparison to North American nations and so you can easily travel from the south of England to Scotland and Northern Ireland is just a short plane or ferry trip away.
Our students often point to the Scottish highlands as one of their highlights and how you can just decide that you would like to go for a hike one day and find yourself staring hundreds of miles in any given direction, taking in the beauty of your surroundings. Here are some of the images that were submitted to us:
Jan B. - Theoretical Physics, University of Edinburgh (Liathach ridge, near Torridon, Scottish Highlands)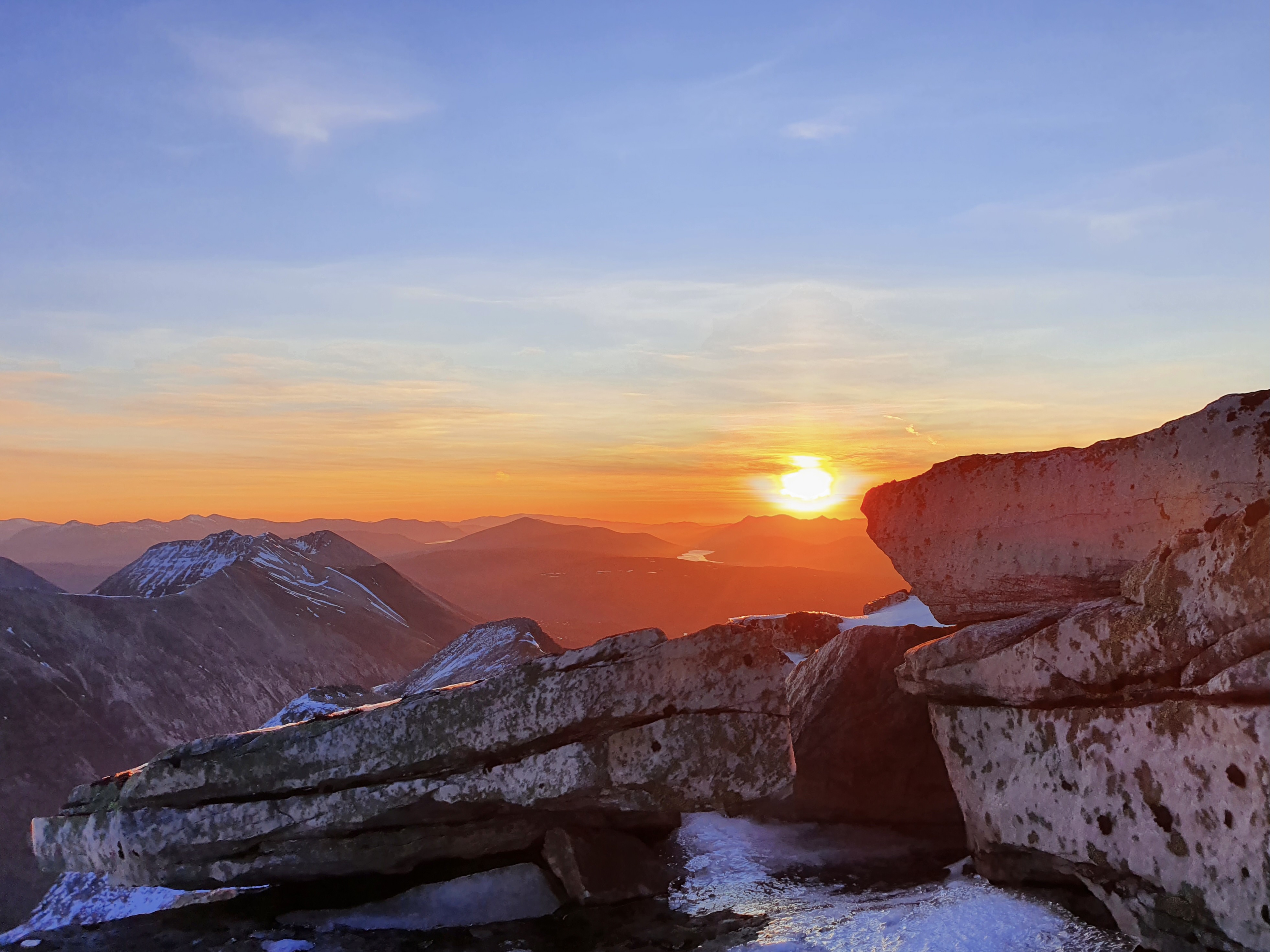 Annika M. - MSc Material Culture & Artefact Studies, University of Glasgow (Glencoe, Scottish highlands)
Fiona L. - Undergraduate Law, University of Aberdeen (Fiona on top of Arthur's Seat, Edinburgh, Scotland)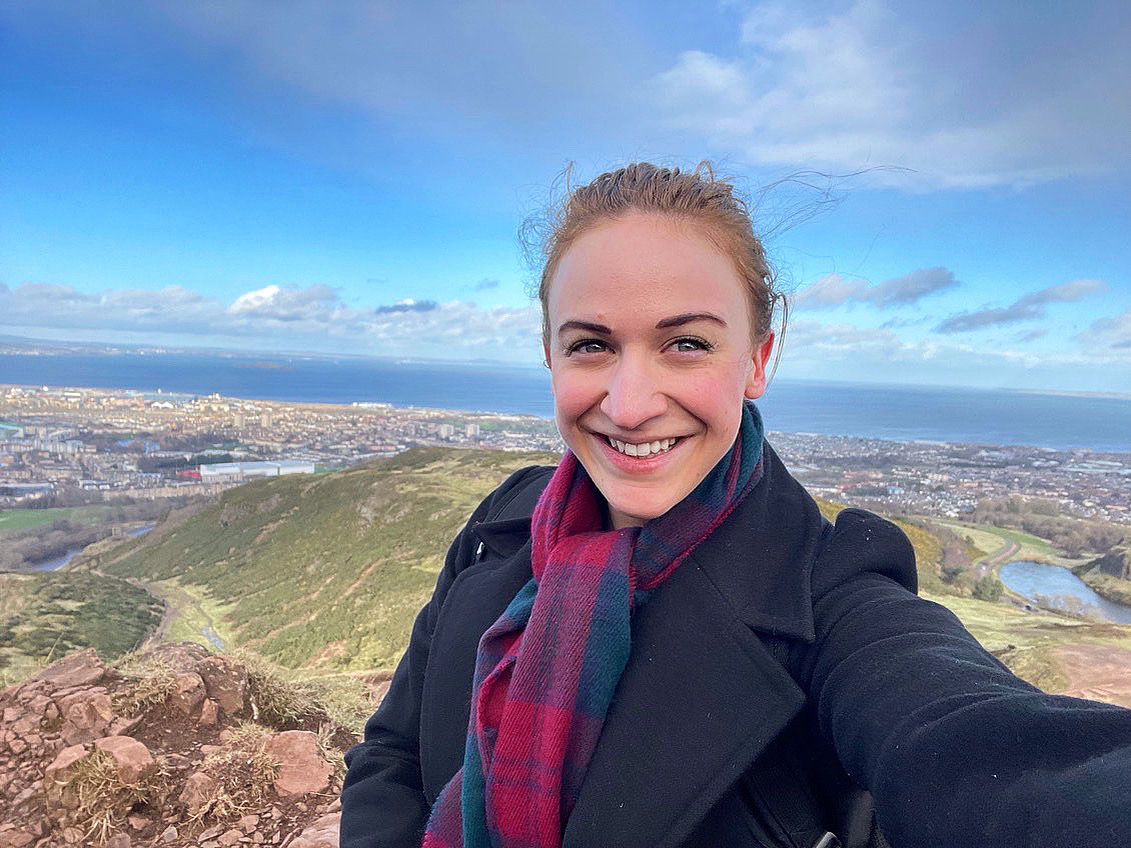 Shelbey D. - BSc Psychology, Regent's University London (Tower Bridge, London)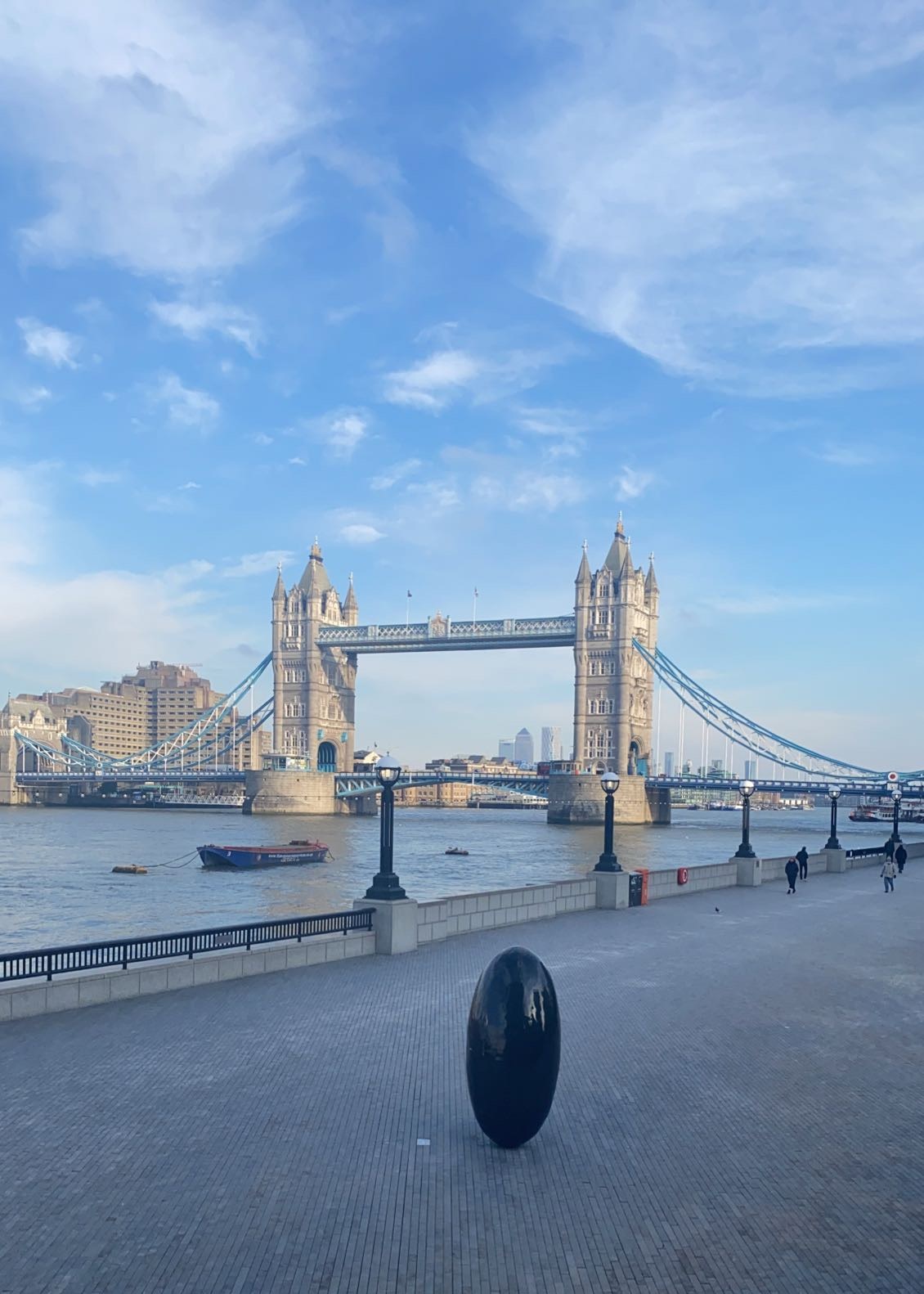 If you have studied in the UK and would like to submit your student experience then reach out to your consultant or email applications@studyin-uk.com. If you would like to learn more about the student experience when studying in the UK then contact us for a free consultation. The majority of our staff have studied at UK universities and can give their insights into each area of the UK.