The SI-UK team is supported and trained directly by UK universities, with academics and international officers regularly visiting our global offices, meeting students and training staff.
In 2021 SI-UK North America submitted over 1500 applications to 89 different law schools in the UK. The SI-UK team is fully trained and able to assist you in applying to and entering the UK university of your choice.
We are kept up to date on the latest application information from universities and government bodies, are aware of changes in scholarships and, because of our partnership with UK universities, are able to secure certain scholarships unique to students who apply through us. Typical scholarship amounts vary between £2000-3000.
SI-UK has direct communication with all UK universities, meaning your application will be processed quicker and more effectively than applying alone. We are an official UCAS representative in North America.
Apply with SI-UK to Law School in the UK
A message from our Founder
"Studying law in the United Kingdom is a popular and accessible route for Canadian students...We support students from a wide variety of backgrounds and our team of consultants are committed to helping you succeed. I wish you the very best of luck in your journey ahead..."
Vicki Fox, Founder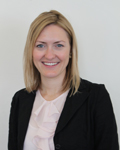 What Our Partners Say
"SI-UK provides exceptional service to students. The team is all extremely knowledgeable and gives excellent advice and support to students. The strong working relationship between the SI-UK team and UK Universities also ensures that students' UK experiences get off to a great start. I know that all of our SI-UK applicants have been very happy with the service provided."
Paul McConnell
Head of Global Engagement
University of Birmingham

Student Testimonial
"SI-UK helped me through the whole process of applying to law school in the UK. They were always there to help with expert advice. They are only a phone call away and very helpful."
Brianne Z, University of Southampton

Click here to read our full collection of SI-UK NA testimonials.