Wales, in the southwest of Great Britain, makes up less than 5% of the British population and is not always discussed as much as the likes of England and Scotland but the small nation has a lot going for it.
Not many countries have a dragon, Wales' official national animal, on their flag and there are not a lot of places in the British Isles where you can be hiking up a mountain in the morning and then drive over to London in under 3 hours.
Wales offers the natural beauty of Scotland in a much more condensed space and so you can enjoy the metropolitan cities of Cardiff and Swansea while being a stones-throw away from coastlines, mountains and gigantic national parks.
For information on studying options in Wales visit our Studying in Wales page or speak to an SI-UK university specialist for a free consultation.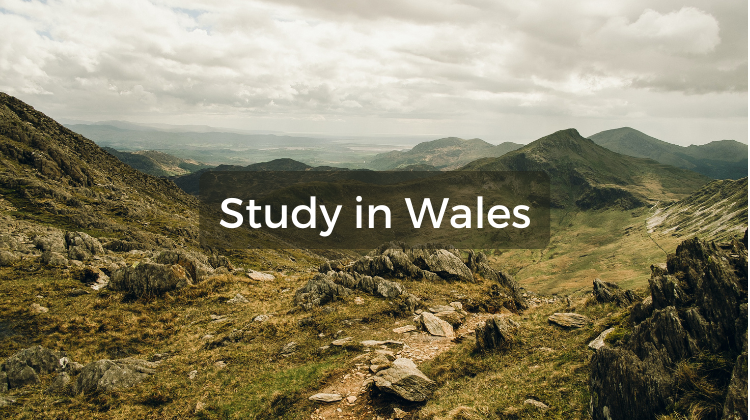 Here are 5 reasons why we think you should consider studying in Wales:
1. Culture of Wales
As previously mentioned, the national animal of Wales is the dragon, appropriate for a nation so involved in its history, traditions and mythology. The Welsh language predates English and is very poetic in its delivery, which is probably why poetry is a very popular pastime in Wales with Europe's largest music and poetry festival held in Wales each year.
International students in Wales have often mentioned how interesting and unique the Welsh culture is and how fun it is to learn an ancient language that is still spoken by almost a third of the country.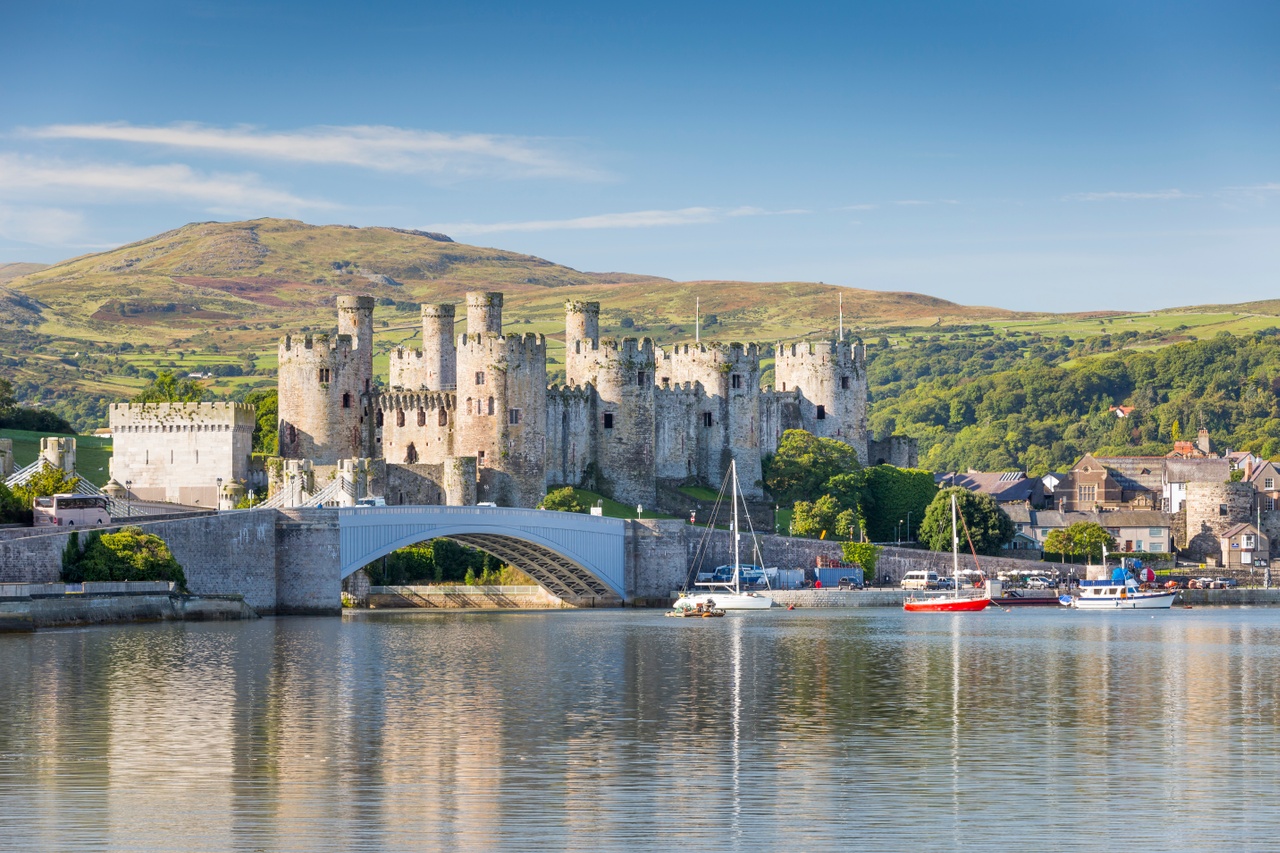 History is a part of Welsh life, in any given direction students are not far from Roman encampments, aristocratic estates and castles and landmarks from the industrial age. Above is Conwy Castle, a late 13th-century fortified castle, built as part of King Edward I's conquest of Wales.
2. Natural Beauty of Wales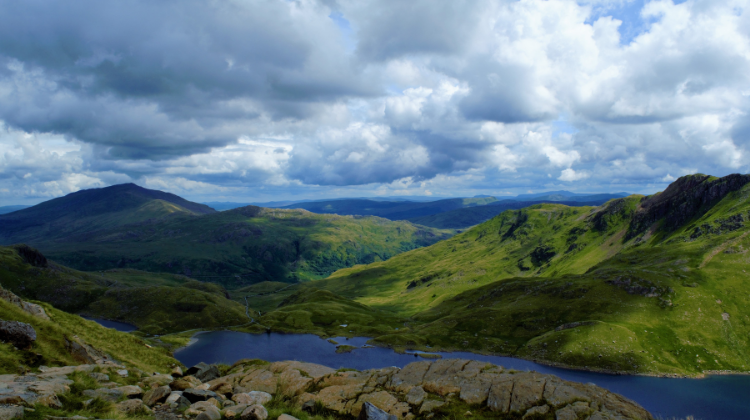 Wales is a beautiful country that offers the opportunity to experience stunning coastlines, rivers, lakes, fields and mountains to all that visit. Mount Snowdon, one of the UK's tallest mountains, reaching over 1 kilometre above sea level is one of Britain's most visited peaks and on a particularly clear day, you will be able to see Ireland, England and Scotland from the top.
Southwest Wales is home to an area colloquially referred to as the Welsh Valleys, an industrial area of Wales located with the natural beauty of Welsh hills and valleys. You will also find Valleys Regional Park in the region, one of the many national parks that make up 20% of Wales, where students often travel for outdoor activities such as bike riding or scenic walks to the castles and museums of the area.
3. Welsh Academic Excellence
Wales has a rich academic history with further education institutions dating back 200 years. There are several current-day universities that were founded over 150 years ago and Wales' Cardiff University is a member of the prestigious Russell Group universities.
There are eight universities in Wales and around 25,000 international students from over 145 countries worldwide are in higher education in Wales. Three Welsh universities are frequently in the Times top 50 lists of UK Law Schools and Top 50 for Psychology courses in the UK.

For more information about studying one of these degrees, or indeed many other courses, in Wales visit our Studying in Wales page or speak to an SI-UK consultant today!
4. Wales is Affordable
Wales has some of the lowest living costs in the UK (almost 4x cheaper than some places in the UK), excellent for students who are living on a tighter budget and Cardiff, in particular, has previously been named as the second most affordable university city in the UK.
Some Welsh universities have been known to offer free university accommodation for the first year of an international student's degree, speak to an SI-UK consultant to hear about whether this is still an option at certain universities.
As part of your student visa in the UK you'll need to pay a health surcharge (which is around £470 per year of study*) and this will give you access to the UK's National Health Service (NHS) which, as a student in Wales, currently means that your prescriptions will be covered by the NHS.
*Price subject to change
5. Ease of Transport in Wales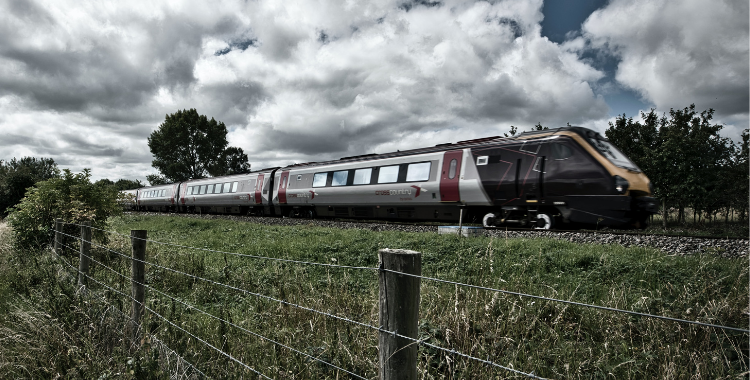 One of the great aspects of Wales is its transport network, with easy options to drive, train, ferry and fly to all corners of the UK, Ireland and abroad affordably and quickly.
Whilst Wales only has one airport (Cardiff Airport) offering international flights, there are other options in Wales for domestic flights and the nearby English cities of Bristol and Liverpool have airports offering flights both domestic and international.
Nothing is far away in Wales and you can travel to cities like London or Liverpool by train in around 3 hours from most areas of Wales.
Trains are a common method of transport in the UK and Wales' station names are in both English and Welsh. Be sure to look out for Llanfairpwllgwyngyllgogerychwyrndrobwllllantysiliogogogoch station, the longest station name in the UK.
Like the rest of the UK and Ireland, studying in Wales is a gateway to Europe, giving students the opportunity for weekend trips to continental Europe or the Republic of Ireland by either flight or by train (from London). International flights in the UK are generally much cheaper than in North America and so it very common for international students to explore cities such as Paris, Barcelona or Rome during their time studying in the UK.
If this has piqued your interest in studying at a Welsh university speak to an SI-UK consultant to hear more about Wales and your study options.